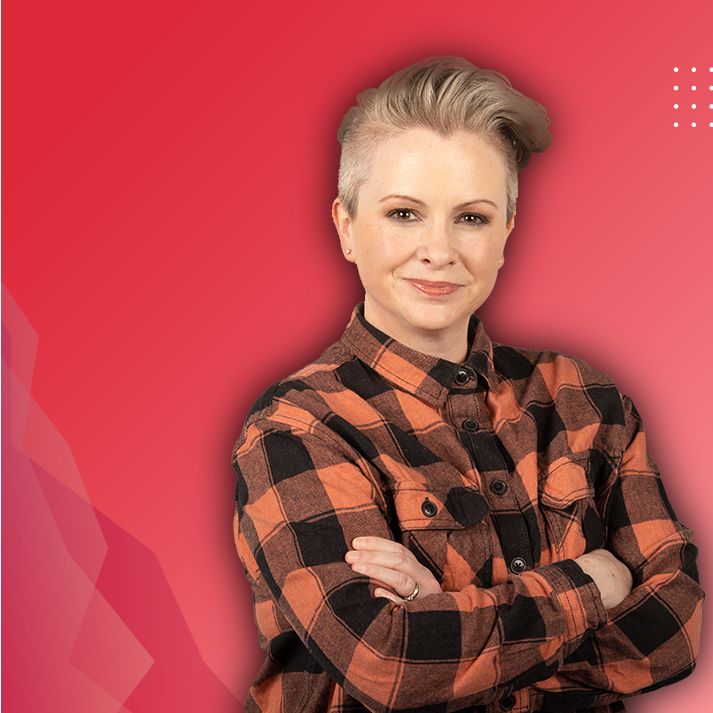 What does Pride mean to you?
Pride for me is a sense of belonging, but at the same time it's having the freedom to embrace our differences. It's the space to express ourselves, accept ourselves and should never be taken for granted whilst there are people in the world who wake up each day entertaining horrible thoughts because they don't feel there is room for them in this world. That's why Pride continues to be so important. Pride is the missing parent, the complicated sibling, the misinformed colleague, the awkward friend… Pride fills all of those places so that hopefully nobody needs to feel alone.
What are some ways the community can support Pride everyday rather than one month out of the year?
Be open with the people around you. Actively challenge any unconscious bias. Enjoy the fun and friendship of the scene.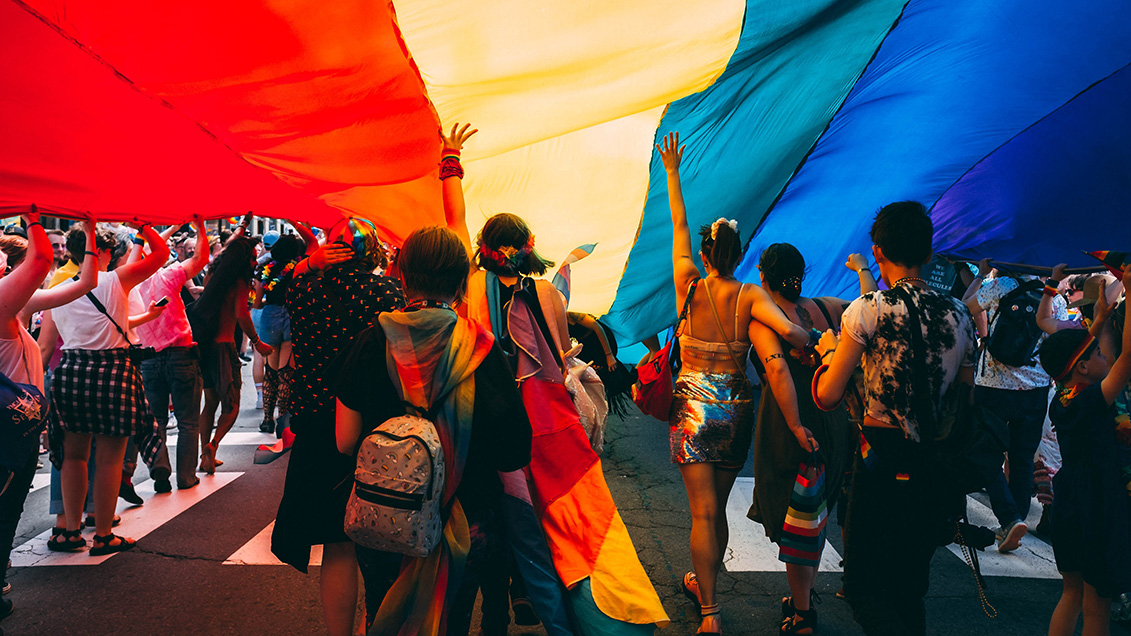 What are the ways you like to celebrate Pride?
First and foremost I always like to use the time to raise awareness of LGBTQ+ issues. It's a time to connect with friends and encourage allyship. It's a time for me to feel super lucky to have a wonderful same-sex family that I'm extremely proud of… oh, and grab a cocktail!
Music is such a big part of how we celebrate. What are some songs that are Pride Anthems for you?
Robyn – Dancing on My Own, Sam Smith – I Feel Love, The B52's – Love Shack, Madonna – Vogue and Janelle Monae – Americans
What's your favourite Pride memory so far?
They all end up merging into a fuzzy Pride feeling if I'm honest, probably because of the cocktails I mentioned! I've been lucky to experience many Pride celebrations in different parts of Europe and they all have shared a welcoming vibe. My favourite memory was probably my first Pride with my now wife – being able to comfortable walk around as a couple and feeling completely at ease. There's no better feeling.
Pride Breakfast, Weekdays 7am – 10am